Intelligent Safe Storage System: ProxerSafe Box Rack (PSBR)

RFID-technology based indoor value storage cabinet with touchscreen operated built-in computer
General Features
The ProxerSafe System has been created to keep keys, devices, instruments or documents safe, and manage them in a supervised, authorized and online traceable way.
If tools, documents, mobile devices, valuables are to be kept safe, then the storage boxes with separate doors mean a good solution.
ProxerSafe can be opened only with personal RFID proximity card (transponder) or/and with a PIN code, optionally with fingerprint.
More cabinets can be connected to a single data cable, monitored and managed with a ProxerNet KeySafe Management Software (a Windows application running on a PC), and it can be integrated into a building management system as well.
ProxerSafe Smart, Drawer and Box cabinets have touchscreen operated built-in PC, which ensures independent operation, uninterrupted offline operation even in case of network outage.
Boxes and drawer solutions can be used to store valuables and a mixture of items inside them.
You may choose from standrad box dimensions and custom made box sizes.
Different box sizes are variable and can be combined within one cabinet.
Even various locker sizes and key positions can be used in the same cabinet.
Can be used to store:
laptops, tablests, phone (even with charger function/USB port inside)
store documents, car papers etc.
jewels
medicines
weapon, ammunition, accessories, etc.
Standard box/drawer dimensions
– 84x83x100 mm
– 106x83x240 mm
– 220x83x240 mm
– 220x68x310 mm
– 423x50x310 mm
and many other or custom made ones…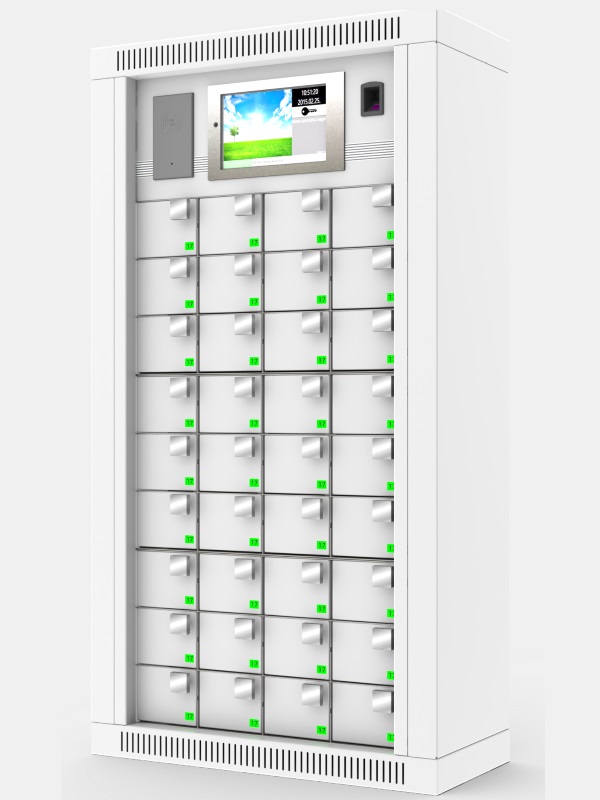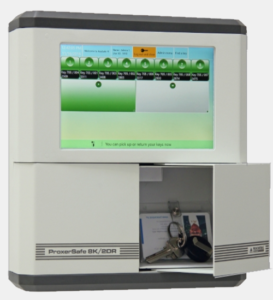 Box type options:
with full metal door or safety glass/polycarbonate door
pull-out drawers with grip
key positon inside the box (the key is trackable, it is located inside the box and cannot be seen from outside,
if you want to hide some keys from eyes and have extra protection)
measure tray (weight scale) inside the box
USB ports inside the box with charging function
power outlet inside the box
Safety cabinet for keeping keys, devices, instruments or documents safe, and manage them in a supervised, authorized and online traceable way.
Numbered boxes, with LEDs to indicate rights and status of the boxes.
Identifies person and ensures rights per person and per box
The box doors can be opened only with an authorized RFID card/ tag (The Client's existing cards can be set too) – EM (125 kHz) cards are set to be accepted
Online-offline communication is possible (cabinet can be managed from the built-in, touchscreen operated PC, standing alone and/or from ProxerNet software KeySafe module running on a remote computer)
Touchscreen operated built-in  PC
With admin rights access rights can be added, modified via the touchscreen.
Rights management from a distance, via Internet
Logs can be checked on the touchscreen
Logs can be checked via PC as well
Logged events: who logged into the cabinet, when, which box they opened, etc.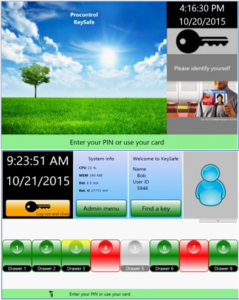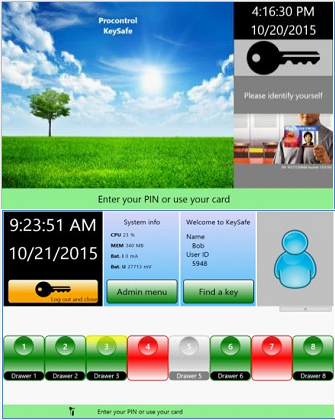 Authority can be given and withdrawn by boxes
Economic indoor design: powder-coated steel cabinet in RAL7035 colour
Uninterrupted power supply
Power supply 12V (12V/230V power supply is included)
Range of available languages
Wi-Fi connection besides the default Ethernet interface
Related keystore and box cabinet products:
…