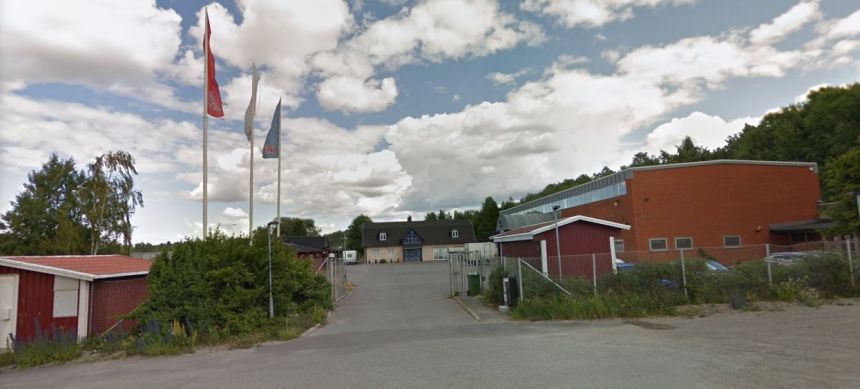 The company Loxtore RFID Sytems AB in Huddinge/Sweden was founded for manufacturing and sale of specialty products from Scandinavian Safe AB.
The proprietary electronic key management systems, the KeySafe Lock Series are high-quality products that are based on the latest RFID technology. In our company electronic key safes, electronic key cabinets, electronic cabinets are manufactured with dfferent designs.
You can find in our product range in addition to the KeySafe Lock Series products, special customized editions, such as secure weapon storage lockers for military and police facilities, locker cabinets for spa and wellness area or electronic key cabinets with slots for car papers and driving licenses.
Our experienced project team realizes comprehensive solutions from planning to service with expertise and flexibility.
We have references in various business sectors, for example: banks, military installations, nuclear power plant, paper mill, police stations, logistics and industry.
The Loxtore RFID Systems AB is designed to provide key management, key tracking, key security and key management systems, a variety of RFID- based intelligent storage systems, identification systems, electronic security equipment market highly innovative and high service content, quality products and services, and the type of quality management methods in line with the European and international customer requirements emerging from the region.
Quality management and control principles:
exact definition of customer requirements and documentation
the effective management of developing projects
exact definition of service processes and regulation
ensure the good quality products and services during the production effective communication with our customers and systems
long-term product- and technical support to our clients / partners
exact definition of our employees tasks and responsibilities
in case of our efficiency faults to eliminate the errors as soon as possible and prevent the recurrence of them
all our activities in relation to met the requirements are fully justified
Established an effective organizational structure and we maintain a stable basis for reliable and highly prepared professional team such as in the managing and such as in a producer positions
The Loxtore AB is strongly committed to the efficient operation of the quality management system; the key management system needs to ensure the quality of products and services for the clients, furthermore, to communication effectively with partners. To achieve the above mentioned objectives the human and material resource availabilities are ensured.
The level of the devices in the developer and producer factory is highly advanced. The manufacturing technology is complying with the required instrumentation, machinery and computer equipment as well. For our software developers are available the latest development environment, hardware and software development tools.
Development
In our products we use the most advanced micro-electronic devices, equipment and developments which are high-reliability and high-tech equipment, key control systems; we are delivering them to our customers.
The system software is designed through Loxtore AB so we have the opportunity to meet our client's specific and unique needs and expectations. We can serve our clients always flexibly adjusting to their needs.
We are testing the product which is made by us in our factory. Our equipment, systems and those operating hardware- and software-tools are being continuously developed
If the customer agrees to access and technical potential are available then in this case of computer monitoring your system is monitored through a system maintained or supported key management system. Therefore the troubleshooting can be solved remotely from distance which is greatly reducing troubleshooting time and involved cost.
Areas of development
Key management system
Key tracking
Key cabinets
Key locker system
Intelligent storage system
Monitoring system
RFID hardware and software solutions
Software systems
Identification and tracking systems
Garantee
The IQ Key management and IQ Box Storage products manufactured and supplied by Loxtore AB have 2 years fully guarantee. The guarantee covers the product internal hardware subsystems and software. Our products are ensured the long-term hardware and software support and parts supply.